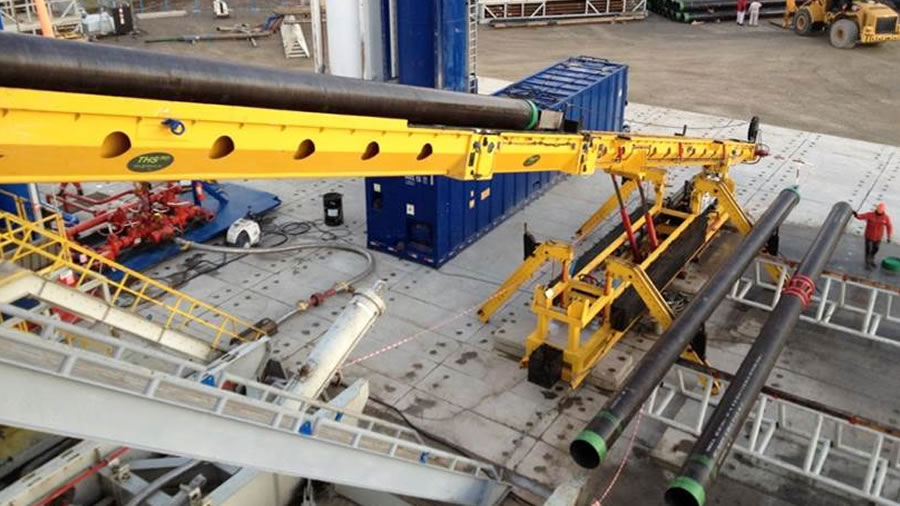 Our Mission
THS S.r.l. is a leading provider of Pick Up & Lay Down systems & Mechanized Pipe Racks for the oil industry in Italy, North Africa and East Europe. Since the 2000, THS has developed a strong reputation to customers for proficient technology, high quality, safety and well maintained equipment. The goal is to be recognized as leader in handling equipment over the market and related to existing systems.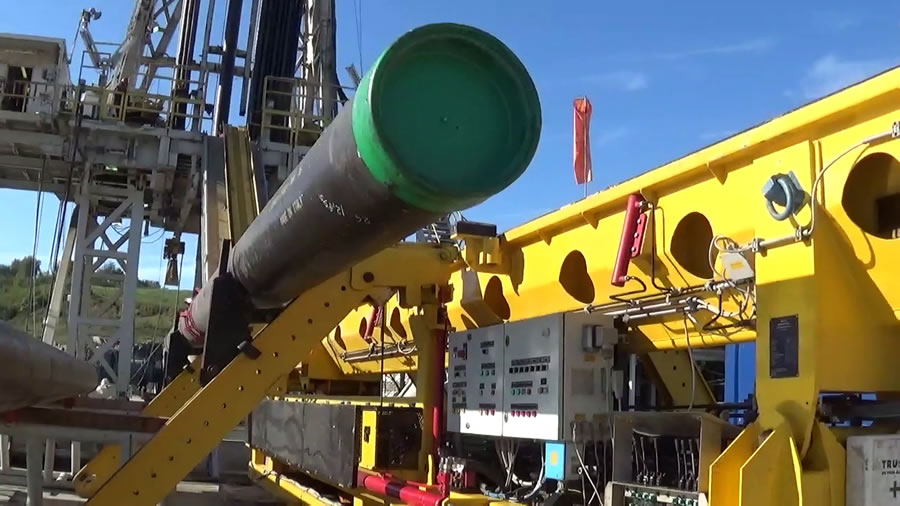 What we Do.
Make our Customers Happy.
Our PULD machines are the latest system in the market to simplify and safely speed up the handling of pipe from the pipe- rack to rig floor and vice versa, dramatically reducing the risk of accidents during the most dangerous operation in rig activities. 70% of LTAs and 85% of Fatalities are related to Pipe Handling and Catwalk activities.
Call us today at
+39 335.6560048

or Email us at

info@ths-italy.it
THS POWER
CATWALK
On every drilling operation, tubular handling is essential.
Our standard type machine is able to fit any type of drilling and work-over rig.
THS dual pipe system able to run two pre-assembled range III pipe at the time.
In addition THS developed (patent pending) a new hydraulic remote controlled system to serve snubbing unit up to 30m. high for pipe up to 9⅝" size.
Safe
Radio Remote control and all safety devices eliminate the hazard associated to crane usage and swinging loads that might lead to major injuries or fatalities.
Efficient
Very reliable, no break-downs with a proven track record. Can be used on bad weather conditions and strong wind. Other strong reason is the speed of operations and the capability to handle also D.C. and H.W. pipes. Can be coated to handle CRA material.
Economic
Save money by reducing time with 30% compared with conventional operations.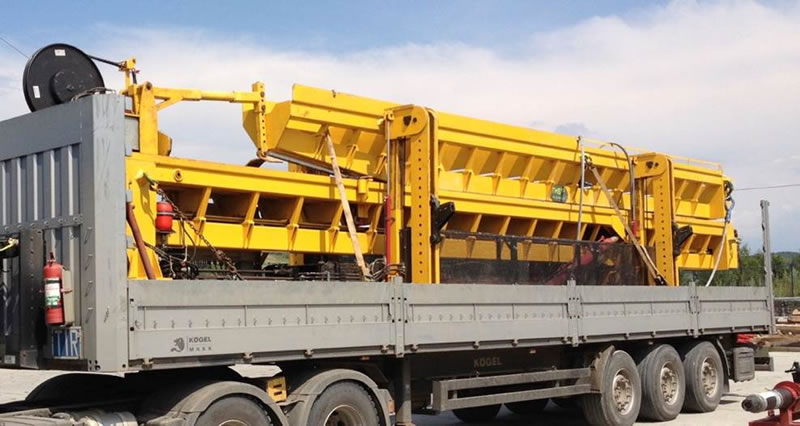 Easy to move
Fits all in only one truck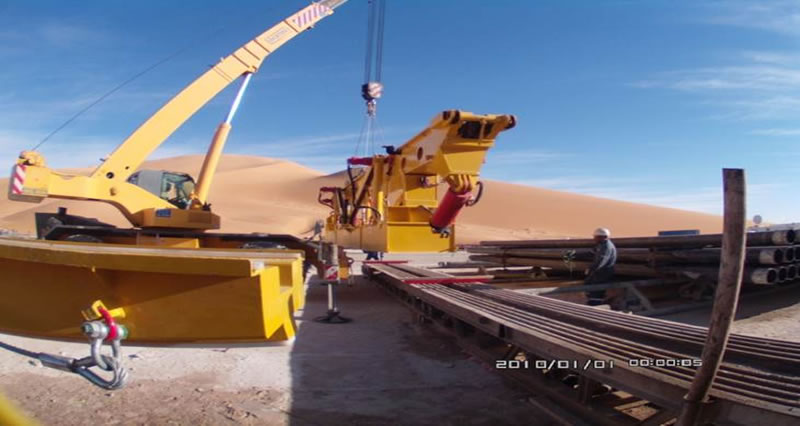 Rig Up
The rig up time is very minimal.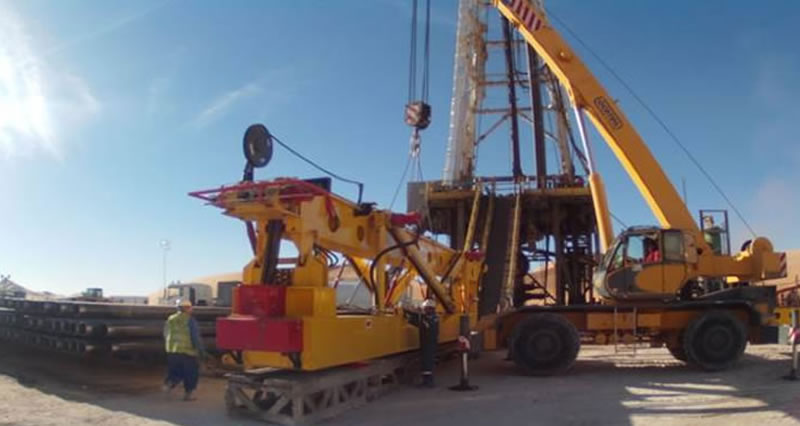 Rig Up
Positioned on existing catwalk, no needs to move or modify anything on the rig.
Mechanized Pipe Rack
To solve the problems due to different level of pipe racks in most off shore rigs, THS developed a mechanized pipe rack (patent pending) able to collect pipe from any level and feed directly the pipe handling machine without needs of any other device, included overhead cranes and personnel. The pipe rack will have the same performance and capability of the pipe handling system and will be operated by the same operator from the rig floor.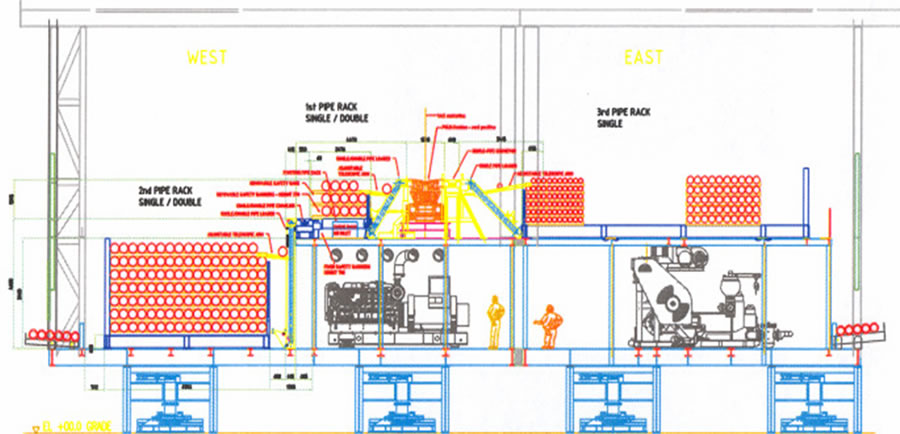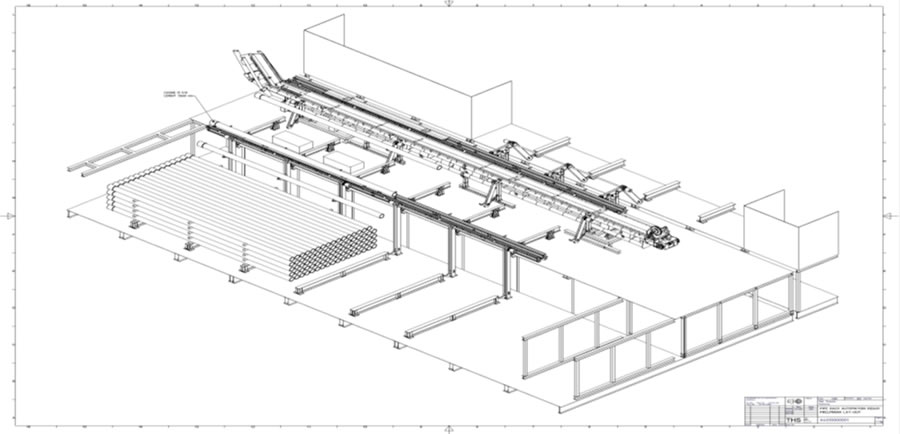 Models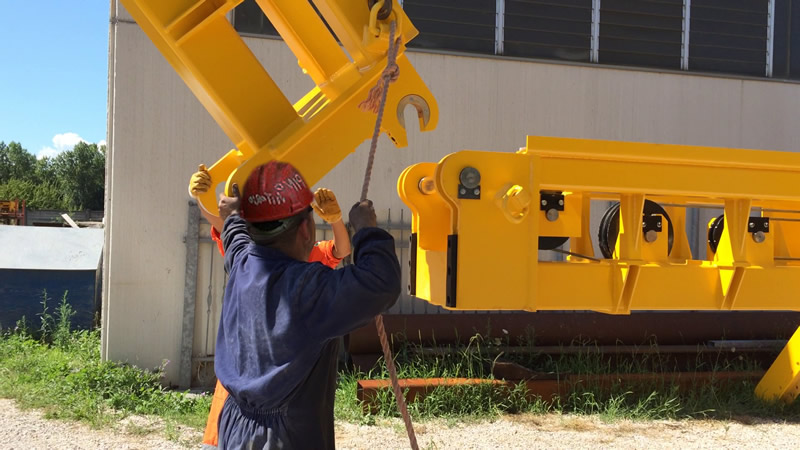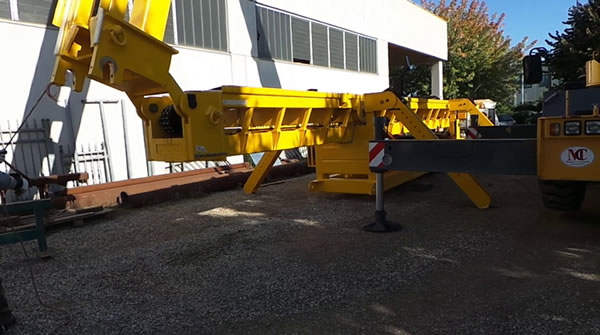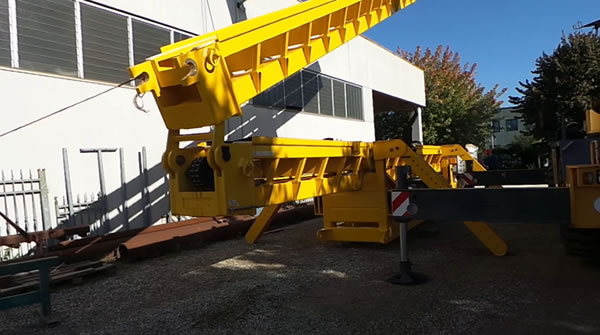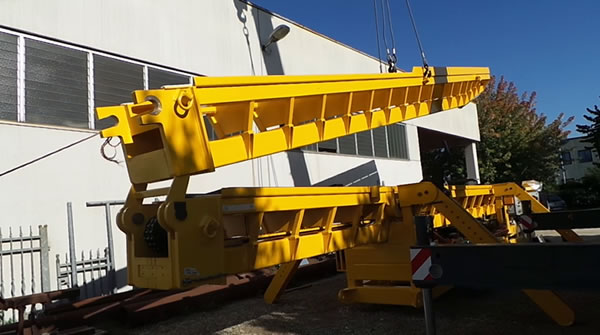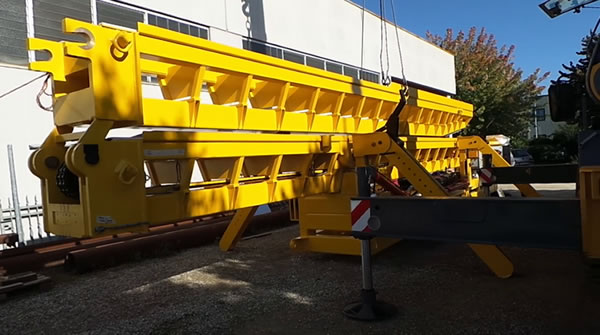 Rig Up & Rig Down Upper arm Single Lift
Rig Up & Rig Down Loader Legs Single Man Operation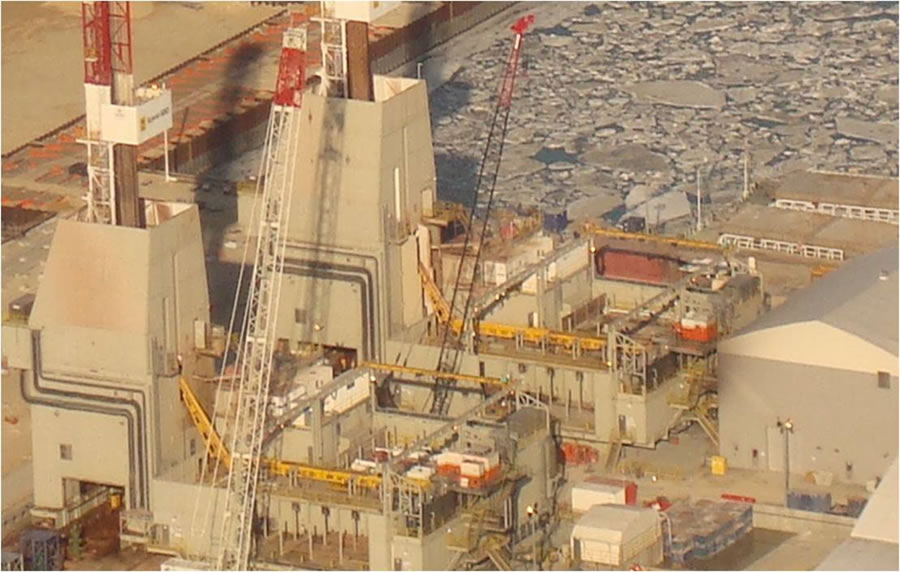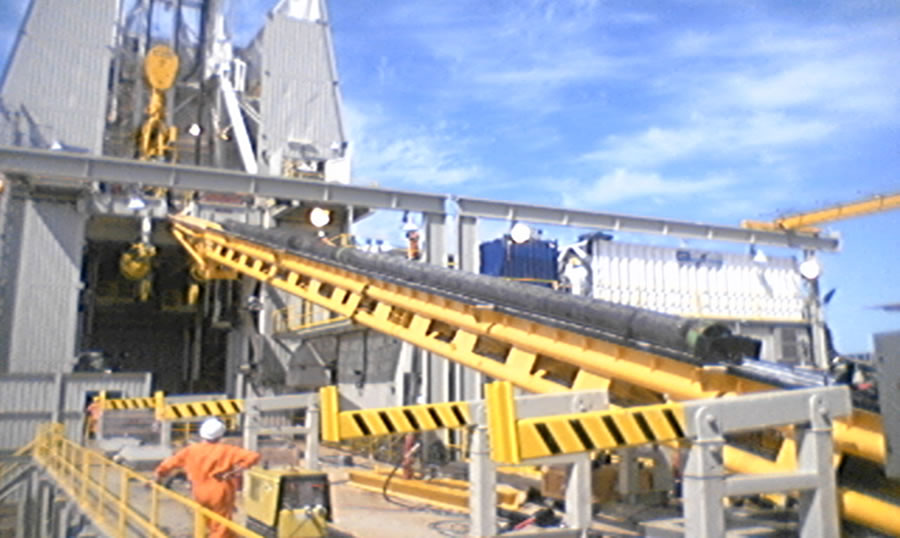 Dual Pick Up & Lay Down Machine
THS Srl has also developed and patented a new machine able to handle two pre-assembled pipe to speed up operations with the same safety level. Running two pre-assembled pipes at the time reduce 50% casing running time.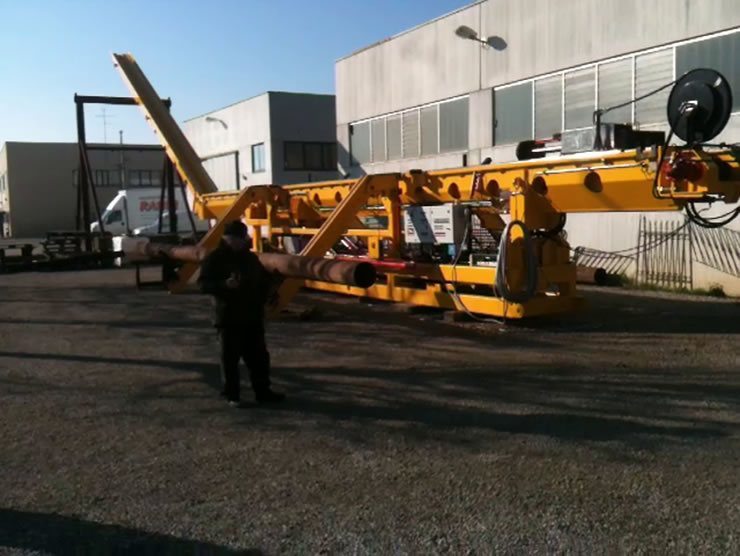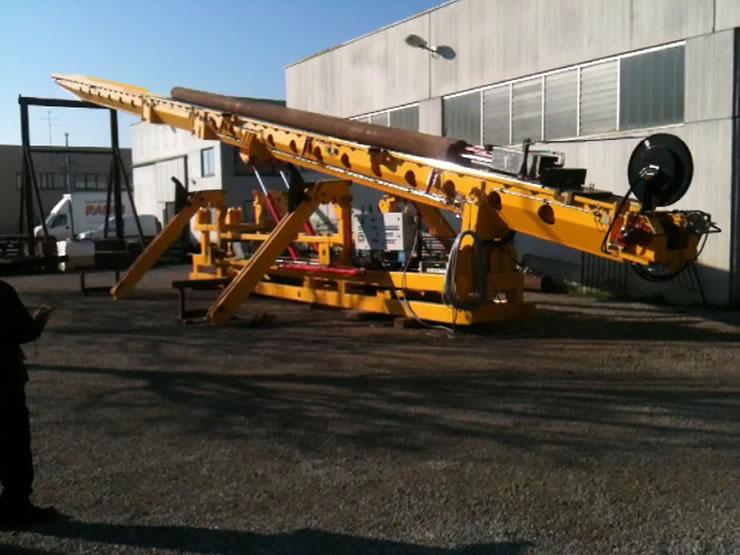 THS-7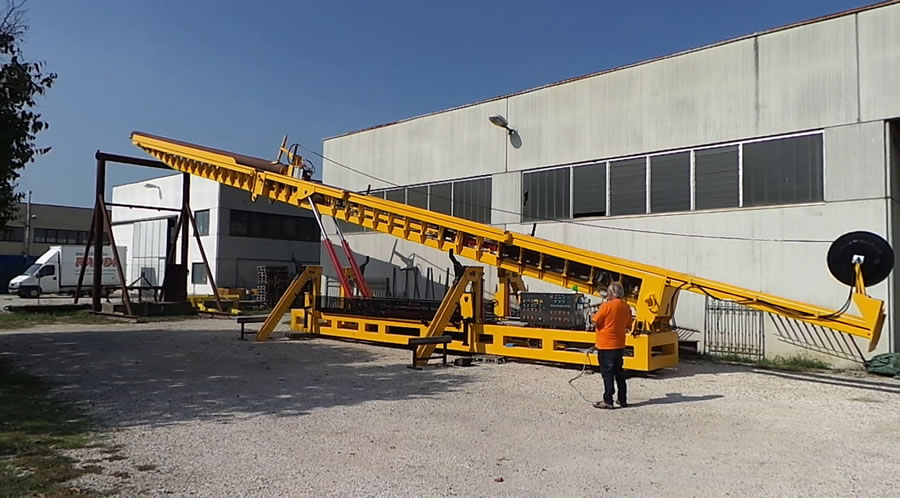 THS-11
No hydraulic motors no chains (40 Joints/Hr).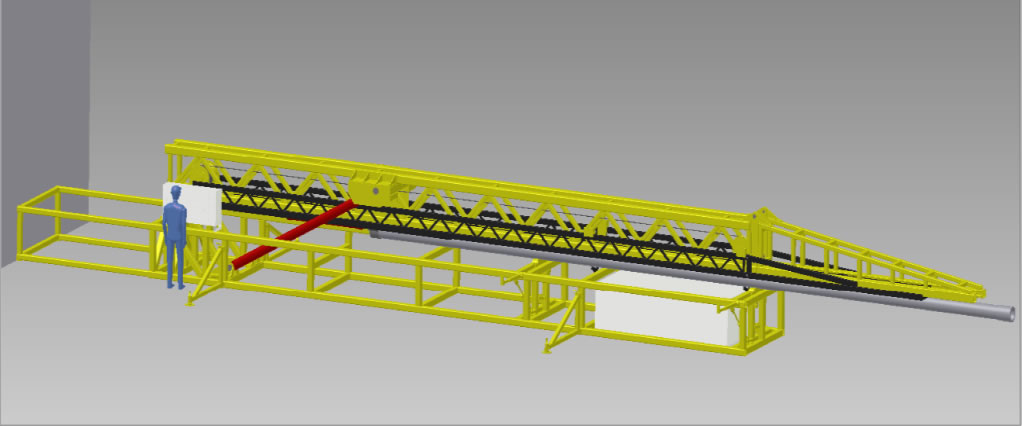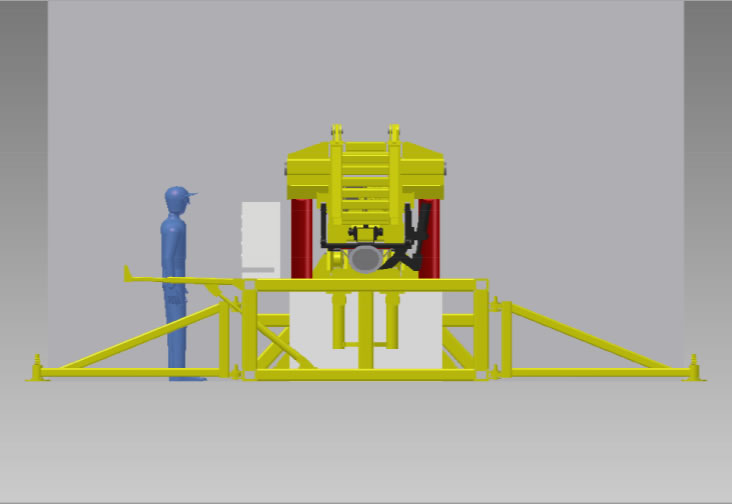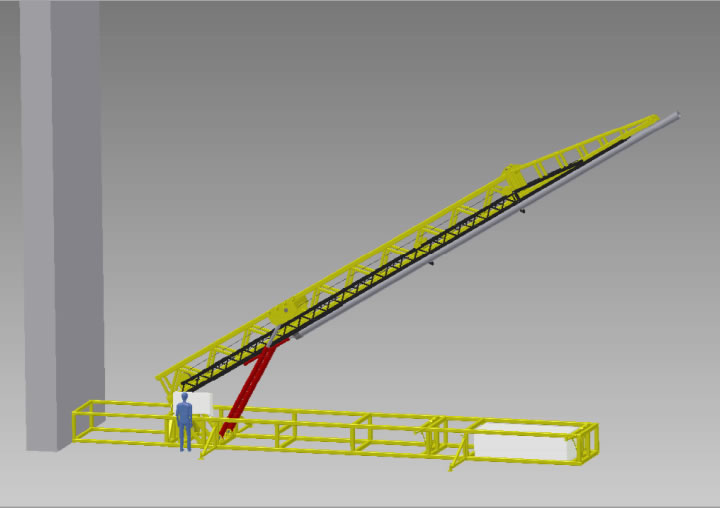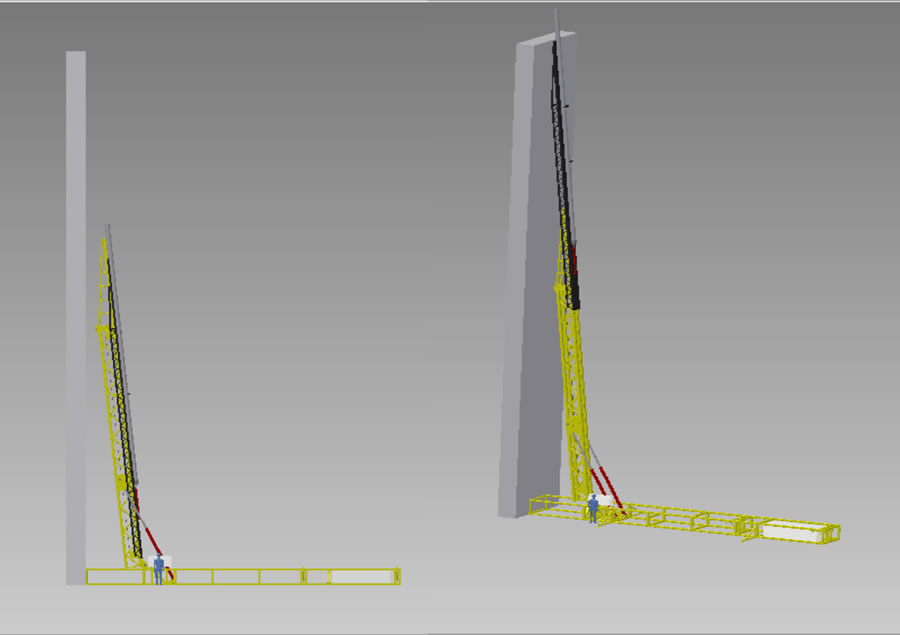 THS-28 HWO
Unique Snubbing Unit Pipe Handler Machine.
Technical Details
We reserve the right to introduce, in any moment, changes in components, essential parts or equipments which we shall consider convenient to the purpose of improvement or for any other requirement.
| Description | Unit | Tecnical Specifications |
| --- | --- | --- |
| Equipment type | | Elettromeccjanical |
| Noise Level | dB[A] | 77,2 |
| Vibration | | Absent |
| Dust, gas, radiation emission | | No-one |
| Elettromagnetic Emission | | No-one |
| Remote Control intrinsically safe | | 2 x Zone I (1 radio) |
| Max width c/w loaders | mm | 2500 |
| Max Machine Length | mm | 28500 |
| Max rig floor Height | mm | 12000 |
| Machine body | Ton | 16/18 |
| Elettrical motor | | 2 x 25 KW |
| Hydraulic pump | | 2 Variable displacement load sense |
| Elettrical system feed | | Alternate |
| Fee machine tension | V | 380-480 |
| Frequency | Hz | 50-60 |
| Accessory feed transation | V | 24 |
| Equipment Protection Grade | IP | 65 |
| Max Pressure hydraulic system | PSI | 2.500 |
| Max Flow Rate hydraulic system | L/min | 200 |
| Connection | | Rigid steel lines included in the frame |
| Fluid | | Hydraulic oil according to area |
| Pipe Weight | | Range III - up to 4.500 kgf |
| Lenght of pipe to be lifted | mm | 15000 |
| Diameter od pipe to be lifted | Inches | Up to 30'' |
| Cycle time | min | Less than 1.5 min regardless size |
| Safety Factos | | Minimum 3 |
| Suitable for temperatures down to -20° | | On request down to -40° |
PULD & PIPE RACK SPECIFICATIONS
| | |
| --- | --- |
| Pipe Size: Drill Pipe, Drill Collar, Tubing, Casing | up to 30'' |
| Max Load single/double pipe | 4800 kpf |
| Max Length single pipe | 15 m |
| Max Length double pipe | 30 m |
| Lift Height | Up to 13 m from ground level |
| Speed | Variable, down to 1.5 min x cycle |
| Controls | Manual, Remote, Radio |
HWO PIPE HANDLER MACHINE SPECIFICATIONS
| | |
| --- | --- |
| Pipe Size | up to 9 5/8" |
| Max Load | 1.3 t |
| Lift Height | Up to 30m from ground level |
| Speed | Down to 2 min. |
| Controls | Manual, Remote, Radio |